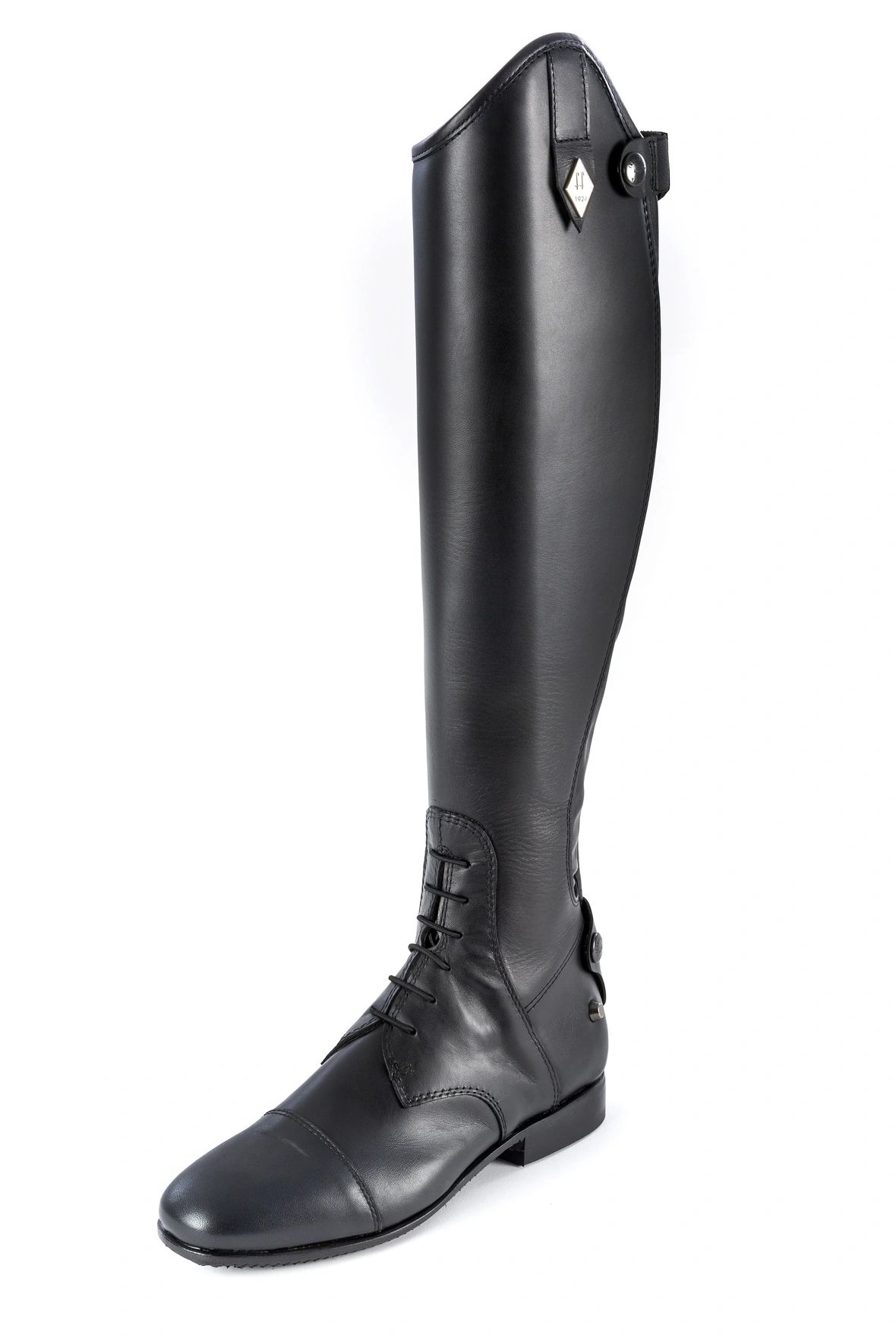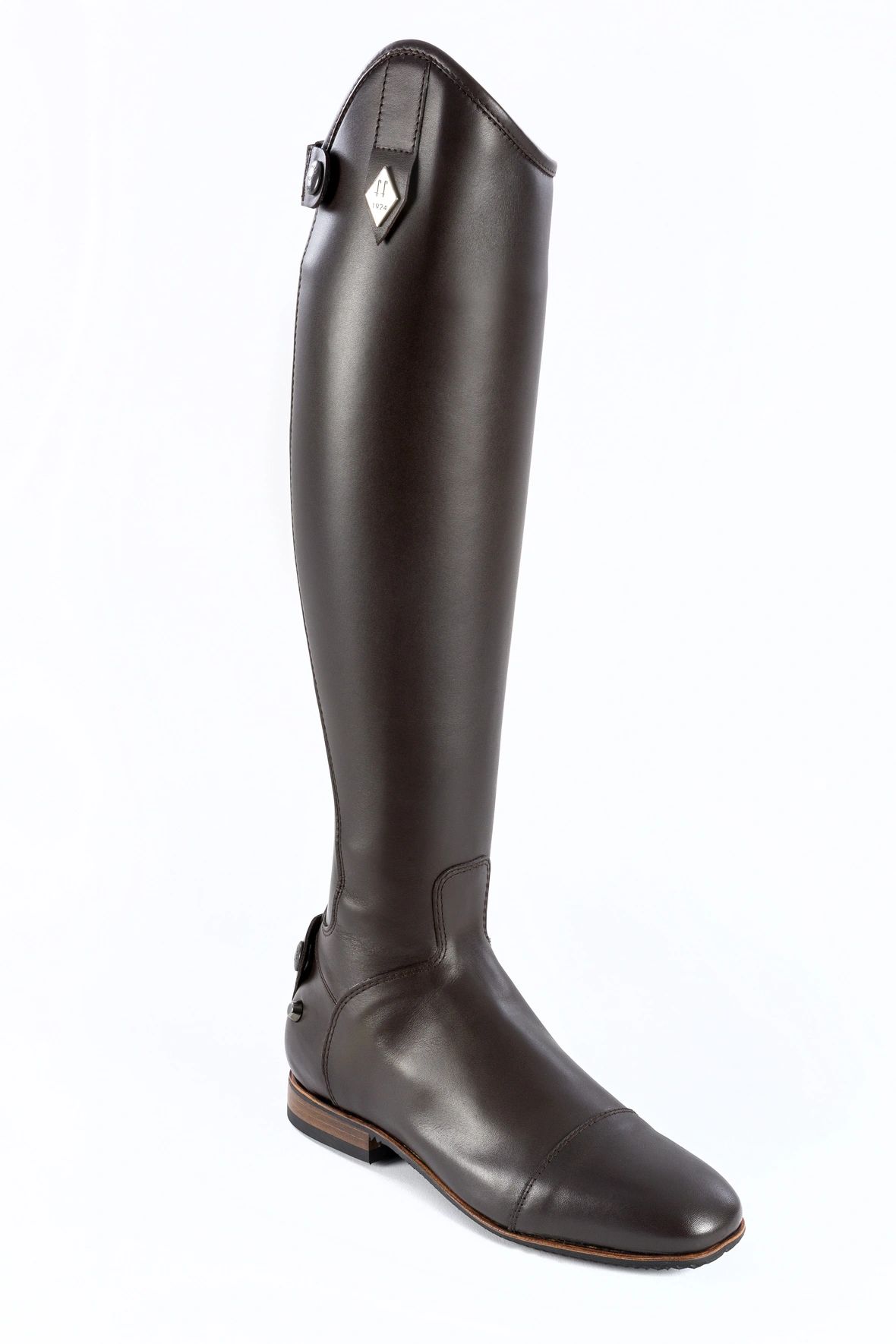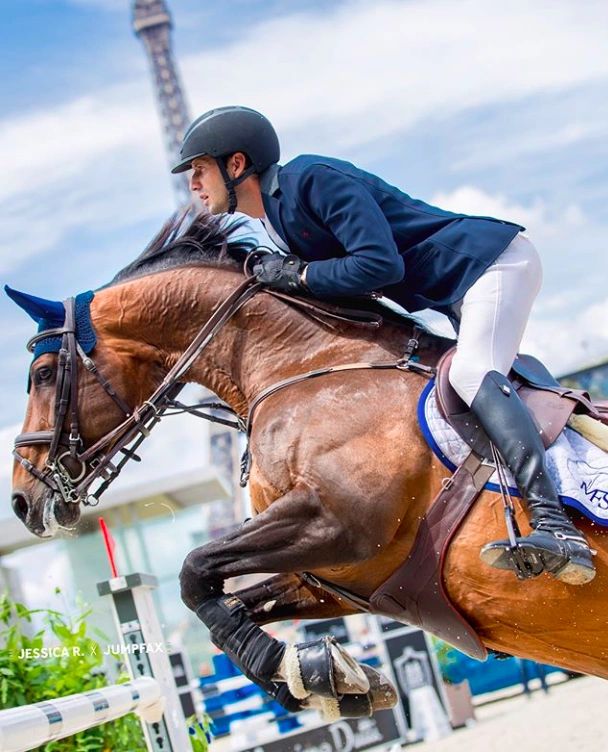 Tredozio, Italy (June 2, 2020) - Innovation comes standard at Fratelli Fabbri. Their line of handcrafted Italian riding boots fuse tradition and the latest technologies in sport grip material, eco-leather, best in industry warranties, and performance to create the ultimate sport riding boot. With an ever evolving design to best suit its family of riders, Fabbri retains classic, simplified style and accents on its line of PRO boots, a ready-to-wear, semi-custom boot that leaves no lag time between fitting and mounting. The Fabbri VEG is the first-of-its-kind 100% animal product free boot, with a plant based, antimicrobial leather and elements derived from recycled materials. With new adaptations added each year, Fabbri's goal of equestrian footwear perfection is realized every time their riders zip up and swing in to the saddle.
An athletic cut, sleek sole design has always been a staple of the Fabbri boot; but in early 2020 the Fabbri standard was upgraded to the sport grip Vibram sole, which provides exceptional traction on multiple surfaces, including stirrup irons. Paired with increased flexibility, suppleness, and comfort, the Vibram sole delivers a new level of active sport performance to the Fabbri design.
All Fabbri boots are backed by an industry leading 6-month warranty on their exceptional YKK zippers, and have a unique Elastic Eco-Leather gusset system which molds and adjusts to provide optimal fit stretch and comfort. With nearly endless customizable accents, colors, textures, and both dress and field styles, many riders have found their stride in Fabbri boots.
Decades of expertise in all areas of boot repairs and refurbishment, Fabbri opened their US repair shop in May, and accepts all makes and models!
Furthering their unique fusion of modern and classic, Fabbri brings a leading edge and 'made to ride' design to its performance riding boots, with ready to wear, off the rack PRO Boots, limitless custom design options, and of course the recently unveiled Fabbri VEG, the first of its kind 100% vegan leather boot made completely without animal products. The Fabbri VEG boots were a natural next step for the eco-conscious brand, and all of their models now include recycled materials like plastic bottles as part of their standard boot construction. The juxtaposition of classic Italian craftsmanship with modern innovation has made Fabbri the choice of top riders and Olympians from the hunter ring to the cross country course and everywhere in between.
Article by:
Equinium Sports Marketing, LLC
Holly Johnson
holly@equinium.com
www.equinium.com
+1 954 205 7992